100kw soundproof generator set price 125kva super silent generation 100kw silent diesel generator with controller
Product Description
#detail_decorate_root .magic-0{border-bottom-style:solid;border-bottom-color:#53647a;font-family:Roboto;font-size:24px;color:#53647a;border-bottom-width:2px;padding-top:8px;padding-bottom:4px}#detail_decorate_root .magic-1{vertical-align:top}#detail_decorate_root .magic-2{padding:0;margin:0;color:#333;font-size:14px;white-space:pre-wrap}#detail_decorate_root .magic-3{padding:0;line-height:20px;font-weight:bold;margin:0}#detail_decorate_root .magic-4{vertical-align:top;display:block;padding-right:4px;box-sizing:border-box;padding-left:4px}#detail_decorate_root .magic-5{vertical-align:top;padding-bottom:4px;box-sizing:border-box;padding-top:4px}#detail_decorate_root .magic-6{padding:0;margin:0;white-space:pre-wrap;font-size:14px}#detail_decorate_root .magic-7{margin:0;padding:0}#detail_decorate_root .magic-8{vertical-align:top;display:inline-block;padding-right:4px;width:50%;box-sizing:border-box;margin-bottom:-4px;padding-left:0;margin-top:-4px}#detail_decorate_root .magic-9{vertical-align:top;box-sizing:border-box;padding-top:4px}#detail_decorate_root .magic-10{width:371px;height:247.45700000000002px;overflow:hidden}#detail_decorate_root .magic-11{position:relative;left:0;top:0;width:371px;height:247.45700000000002px}#detail_decorate_root .magic-12{vertical-align:top;display:inline-block;padding-right:4px;width:50%;box-sizing:border-box;margin-bottom:-4px;padding-left:0;margin-top:-4px;margin-left:-3px}#detail_decorate_root .magic-13{width:364px;border-collapse:collapse}#detail_decorate_root .magic-14{min-height:18px;padding:5px 10px;overflow:hidden;width:70px;min-height:18px;box-sizing:content-box}#detail_decorate_root .magic-15{min-height:18px;padding:5px 10px;overflow:hidden;width:253px;min-height:18px;box-sizing:content-box}#detail_decorate_root .magic-16{width:750px}#detail_decorate_root .magic-17{overflow:hidden;width:750px;height:422.5px;margin-top:0;margin-bottom:0;margin-left:0;margin-right:0}#detail_decorate_root .magic-18{margin-top:0;margin-left:0;width:750px;height:422.5px}#detail_decorate_root .magic-19{padding:0;line-height:20px;margin:0}#detail_decorate_root .magic-20{width:750px;border-collapse:collapse}#detail_decorate_root .magic-21{padding:5px 10px;overflow:hidden;width:166px;box-sizing:content-box}#detail_decorate_root .magic-22{text-align:center}#detail_decorate_root .magic-23{line-height:inherit}#detail_decorate_root .magic-24{padding:5px 10px;overflow:hidden;width:158px;box-sizing:content-box}#detail_decorate_root .magic-25{padding:5px 10px;overflow:hidden;width:159px;box-sizing:content-box}#detail_decorate_root .magic-26{overflow:hidden;width:498px;height:373.832px;margin-top:0;margin-bottom:0;margin-left:0;margin-right:4px}#detail_decorate_root .magic-27{margin-top:0;margin-left:0;width:498px;height:373.832px}#detail_decorate_root .magic-28{width:248px}#detail_decorate_root .magic-29{overflow:hidden;width:248px;height:124.28653020295161px;margin-top:0;margin-bottom:0;margin-left:0;margin-right:0}#detail_decorate_root .magic-30{margin-top:0;margin-left:0;width:223px;height:166px}#detail_decorate_root .magic-31{overflow:hidden;width:248px;height:124.28653020295161px;margin-top:4px;margin-bottom:0;margin-left:0;margin-right:0}#detail_decorate_root .magic-32{margin-top:-64.87476293244391px;margin-left:-16.21869073311098px;width:273px;height:273px}#detail_decorate_root .magic-33{margin-top:-18.24602707474985px;margin-left:0;width:247px;height:247px}#detail_decorate_root .magic-34{vertical-align:top;display:inline-block;padding-right:4px;width:33.33%;box-sizing:border-box;margin-bottom:-4px;padding-left:4px;margin-top:-4px}#detail_decorate_root .magic-35{width:244.656px;height:234px;overflow:hidden}#detail_decorate_root .magic-36{position:relative;left:0;top:0;width:244.656px;height:326.126px}#detail_decorate_root .magic-37{text-align:center;padding:0;font-size:16px;line-height:20px;font-weight:bold;color:#333;margin:0}#detail_decorate_root .magic-38{position:relative;left:0;top:0;width:415.631px;height:234px}#detail_decorate_root .magic-39{position:relative;left:0;top:0;width:290.7px;height:189.9px}#detail_decorate_root .magic-40{overflow:hidden;width:247.33333333333334px;height:323.50184204215986px;margin-top:0;margin-bottom:0;margin-left:0;margin-right:0}#detail_decorate_root .magic-41{margin-top:0;margin-left:-58.63470887014147px;width:397px;height:291px}#detail_decorate_root .magic-42{overflow:hidden;width:247.33333333333334px;height:323.50184204215986px;margin-top:0;margin-bottom:0;margin-left:4px;margin-right:0}#detail_decorate_root .magic-43{margin-top:0;margin-left:-119.29130425304645px;width:431px;height:323px}#detail_decorate_root .magic-44{margin-top:0;margin-left:-9.098489307435745px;width:323px;height:323px}#detail_decorate_root .magic-45{overflow:hidden;width:247.33333333333334px;height:144.1128888888889px;margin-top:0;margin-bottom:0;margin-left:0;margin-right:0}#detail_decorate_root .magic-46{margin-top:0;margin-left:0;width:247px;height:144px}#detail_decorate_root .magic-47{overflow:hidden;width:247.33333333333334px;height:143.19298245614036px;margin-top:0;margin-bottom:0;margin-left:4px;margin-right:0}#detail_decorate_root .magic-48{margin-top:0;margin-left:0;width:247px;height:185px}#detail_decorate_root .magic-49{margin-top:0;margin-left:0;width:284px;height:143px}#detail_decorate_root .magic-50{overflow:hidden;width:750px;height:565px;margin-top:0;margin-bottom:0;margin-left:0;margin-right:0}#detail_decorate_root .magic-51{margin-top:0;margin-left:0;width:750px;height:565px}#detail_decorate_root .magic-52{overflow:hidden;width:750px;height:289px;margin-top:0;margin-bottom:0;margin-left:0;margin-right:0}#detail_decorate_root .magic-53{margin-top:0;margin-left:0;width:750px;height:289px} Product Details China suplier factory 
Diesel Generator Set
Soundproof Diesel Generator
sets are usually used in the environments wth stringent requirements for noise such as hospital,school,banks,hotels or
other
commercial sites.The soundproof
Generator
set is made of the standard unit with mute cover.The mute cover can be removed and facilitate the care and maintenance.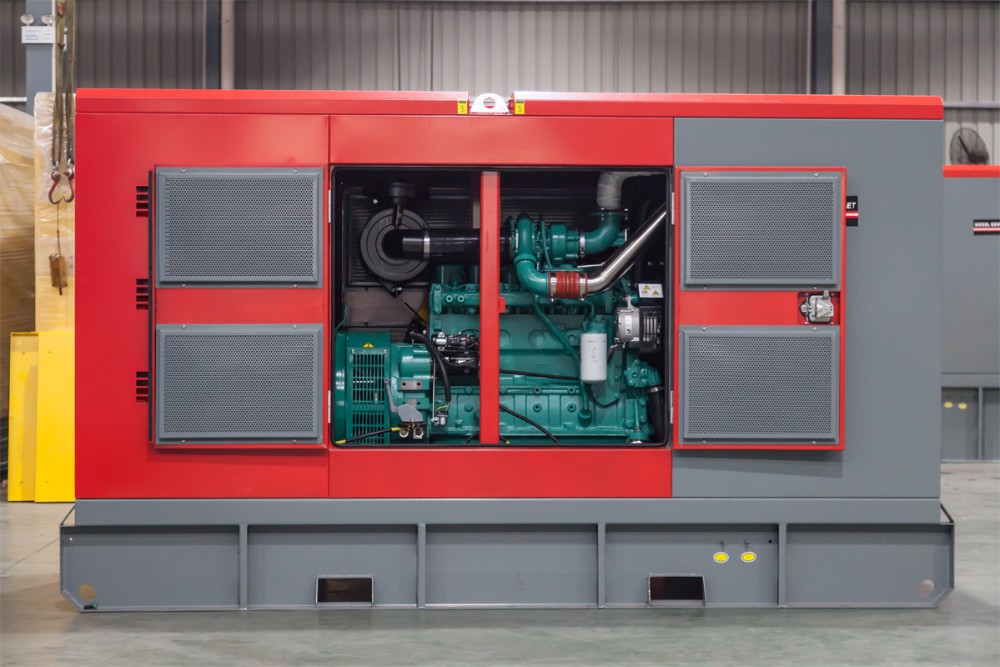 | | |
| --- | --- |
| Model | DAC-C125KVA |
| Type | 6 cylinders,4-stroke,in-line,direct injection |
| Engine  | CUMMINS /PEKINS engine |
| Cooling system | water-cooled or liquid -cooled |
| Fuel Tank Capacity | 8-10 hours operation  |
| Warranty | 12 months or 1200 hours |
Product Introduction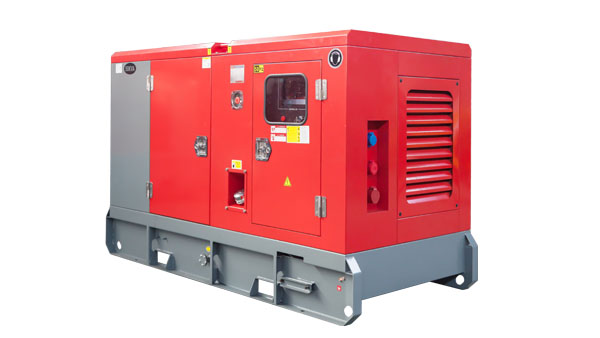 China suplier factory 10hp
Diesel Generator
set 
Power Range: 17kva-1375kva                                                     Frequency:50/60hz Engine:CUUMMINS                                                                           Controller:Deepsea/Smartgen/Comap/others Speed:1500/1800rpm                                                                   ATS: ABB/SOCOMIC/others
Alternator
:Stamford/Leroysomer/Mecc                                       IP&Insulation class: IP22-23& F/H Product Parameters
                   Type

                    Size




(Length*Width*Heigth)

4-stroke,4-cylinder,in-line

1800*900*1100mm

4-stroke,6-cylinder,in-line

4-stroke,6-cylinder,in-line
Product Details Show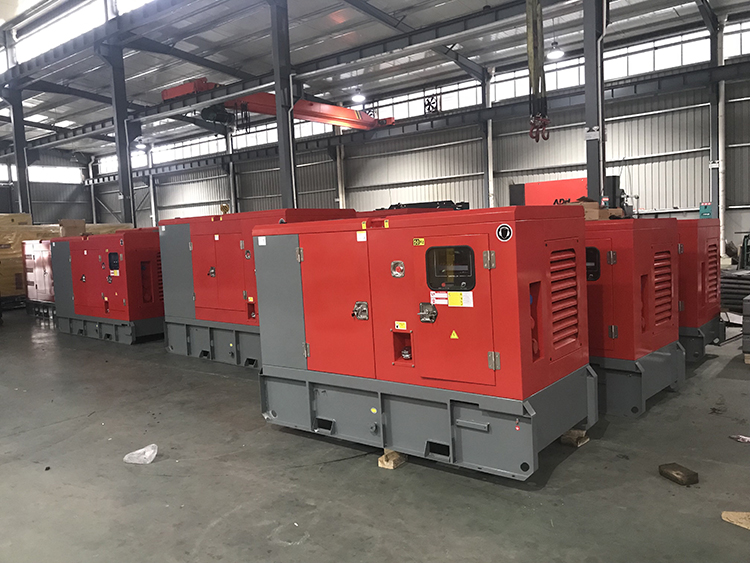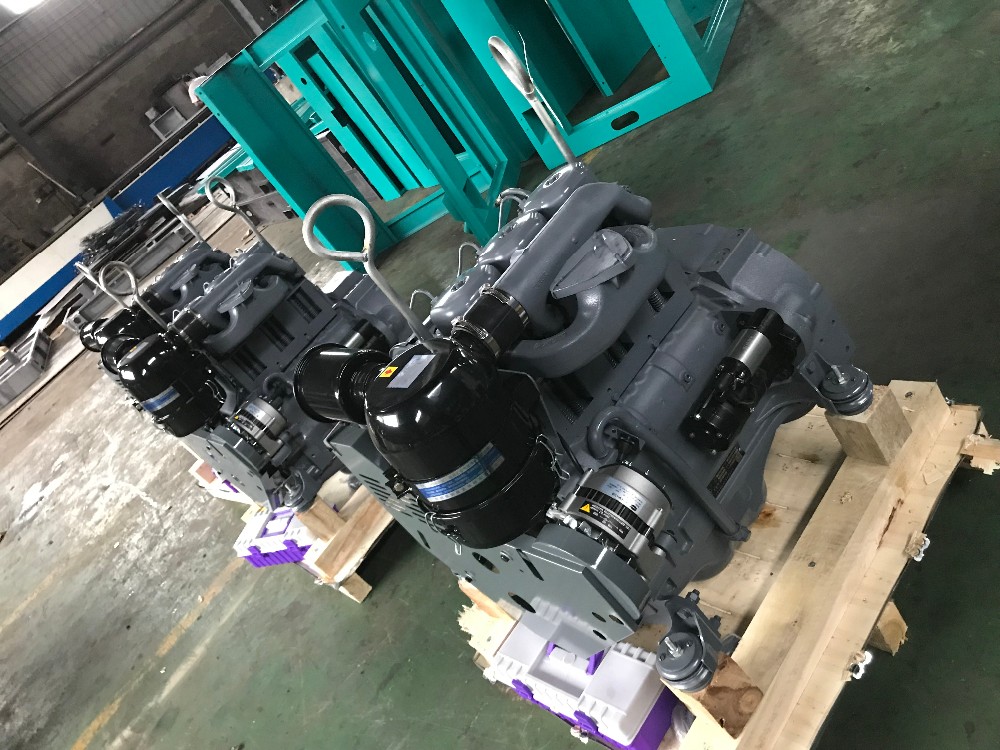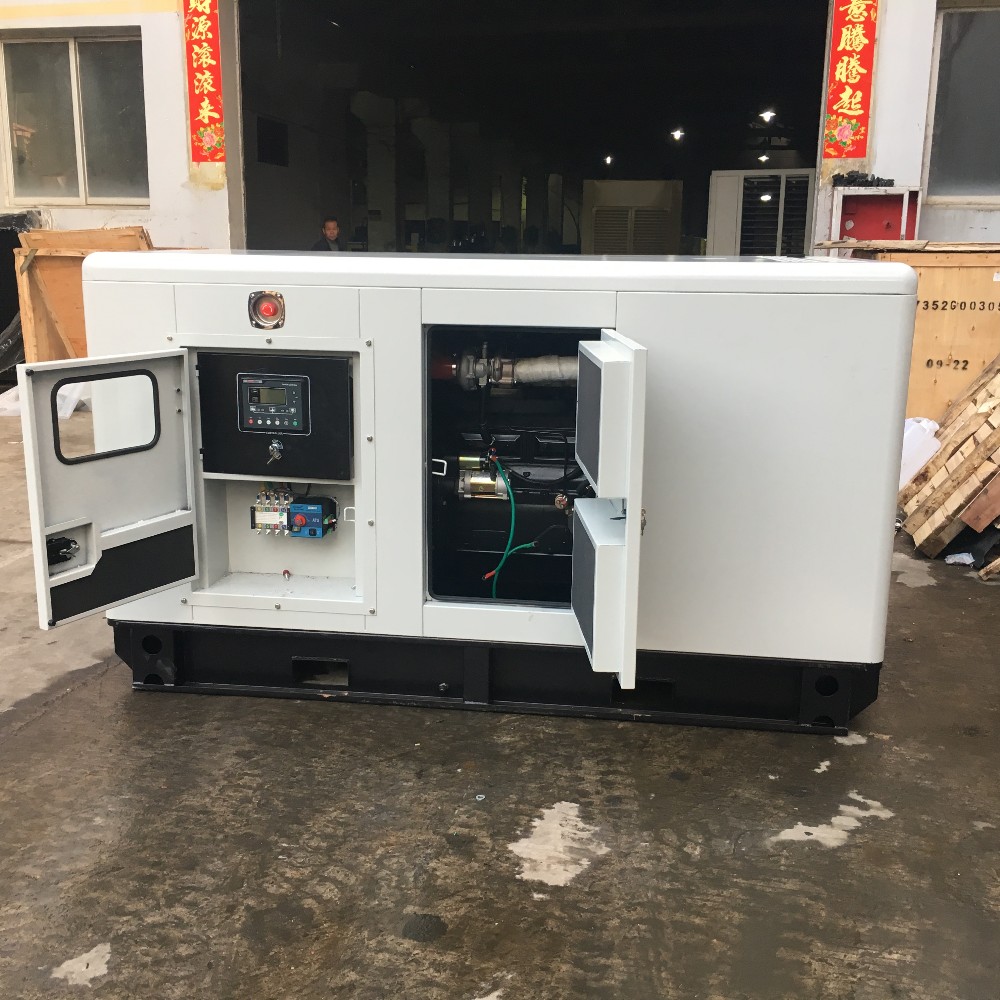 Why Choose Us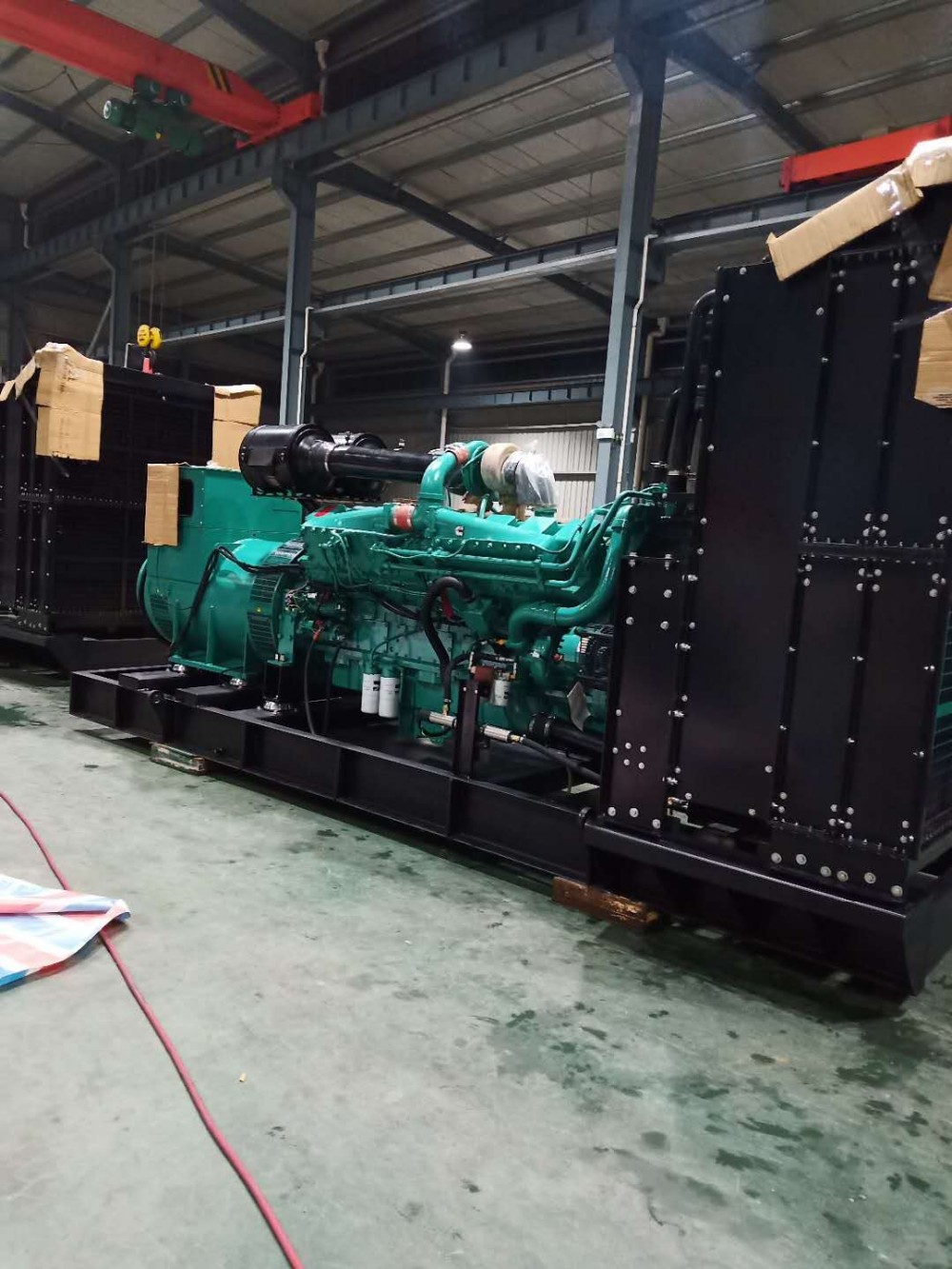 About us 1,  we are manufacturer and professional for producing generators for more than 10 years.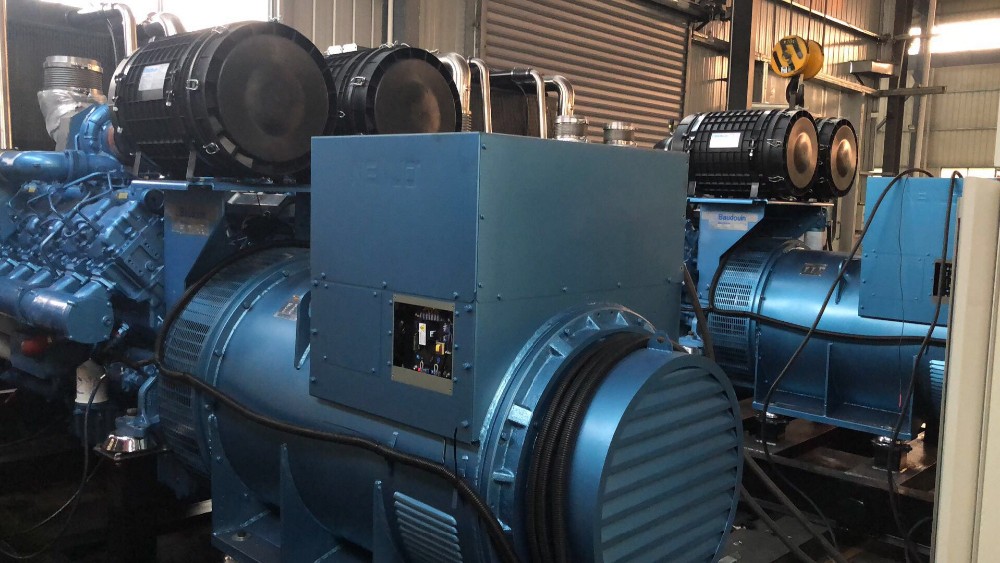 Equipment & technology 2, the products are produced with high quality requests and process.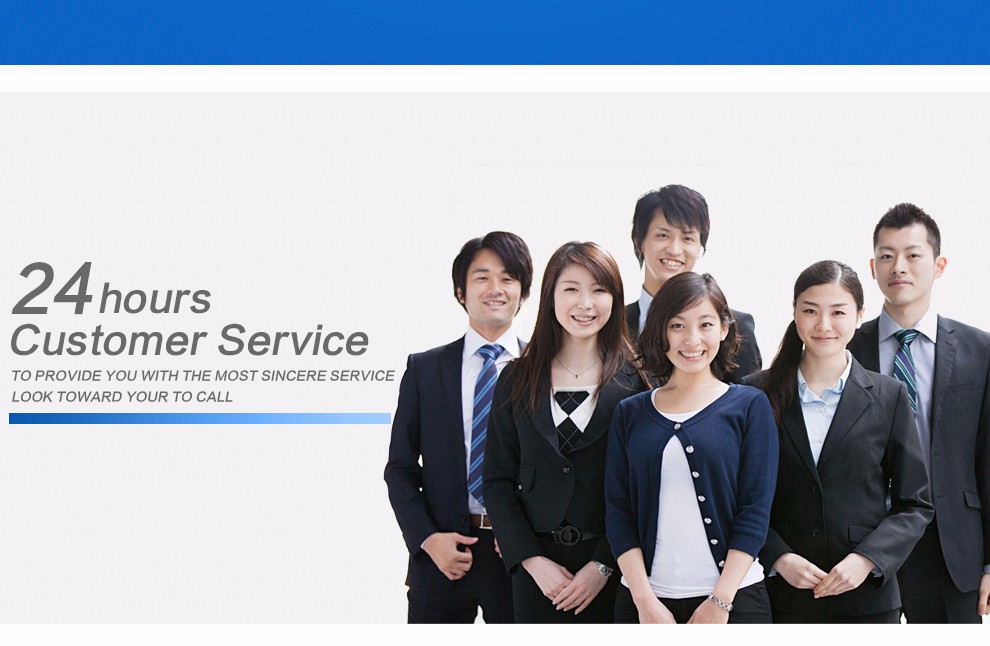 Service 3,  we can supply you best pre-service and after-sale service Product Packing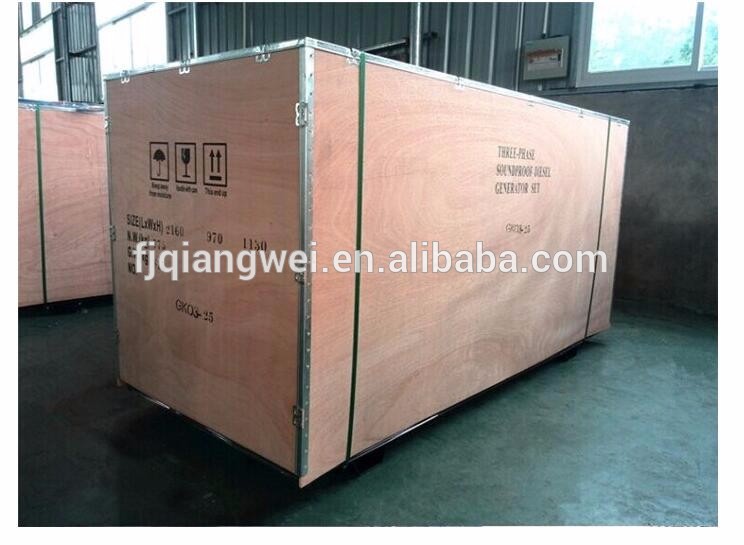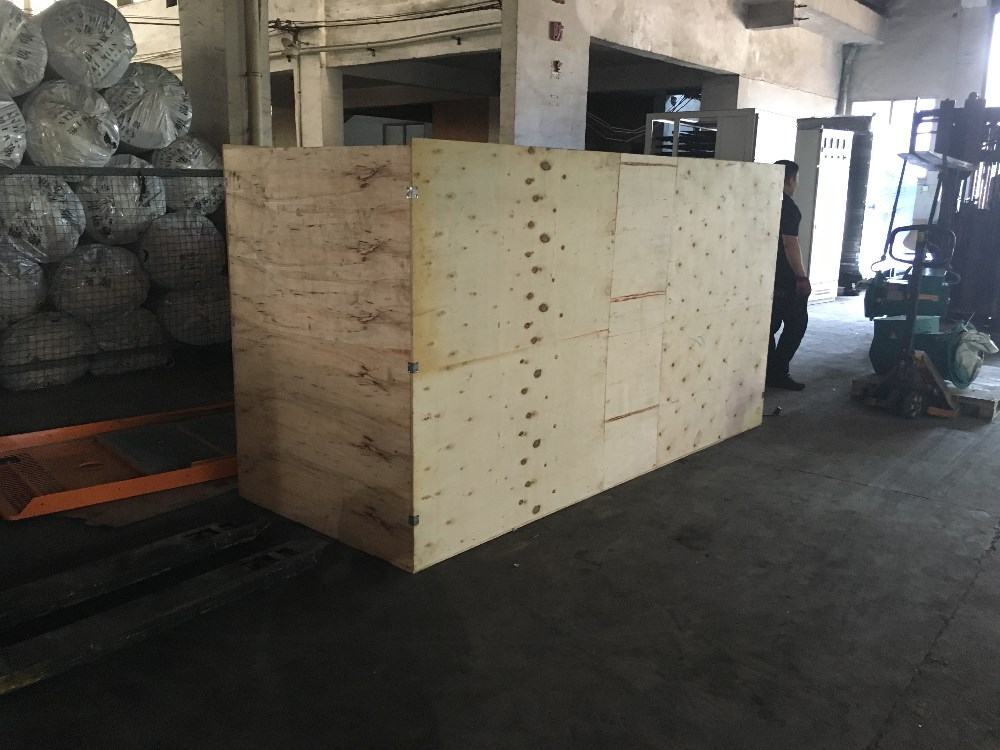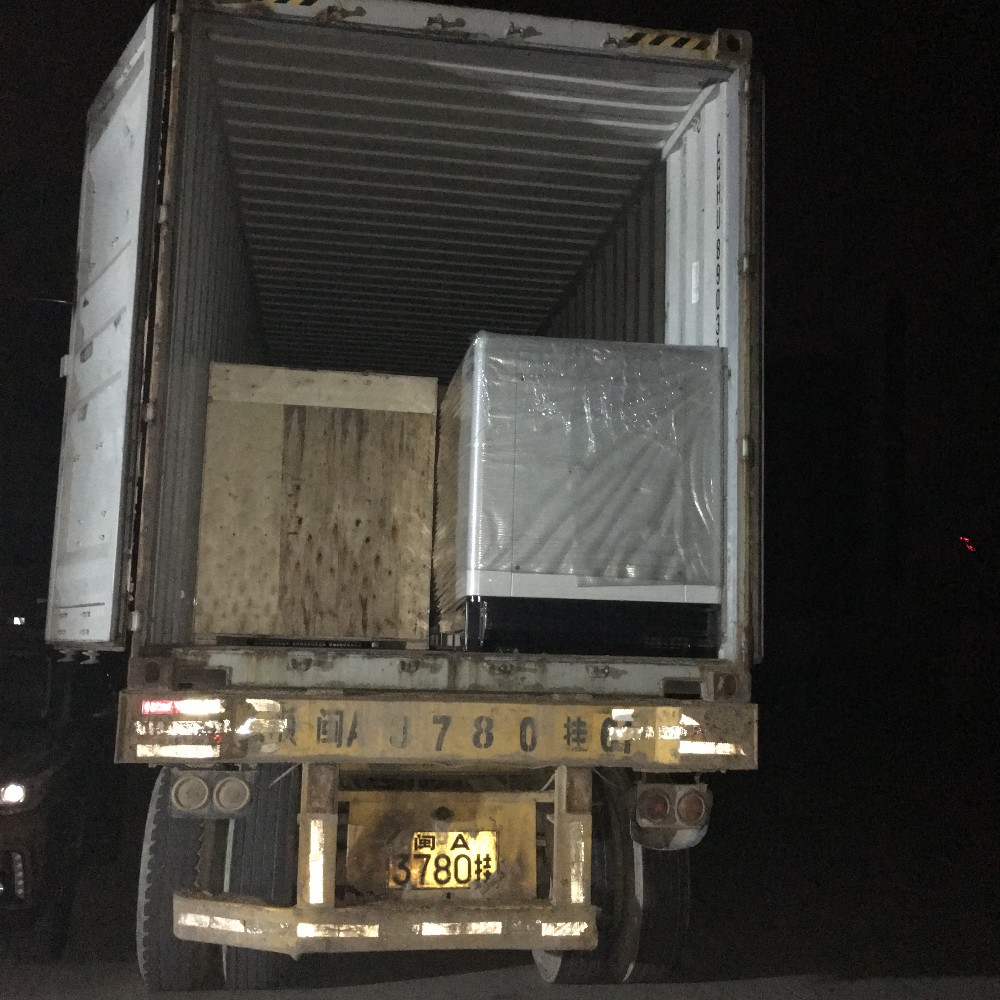 Factory Show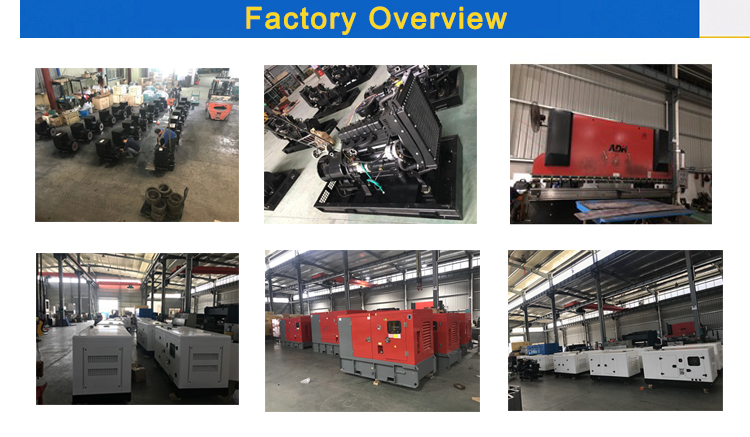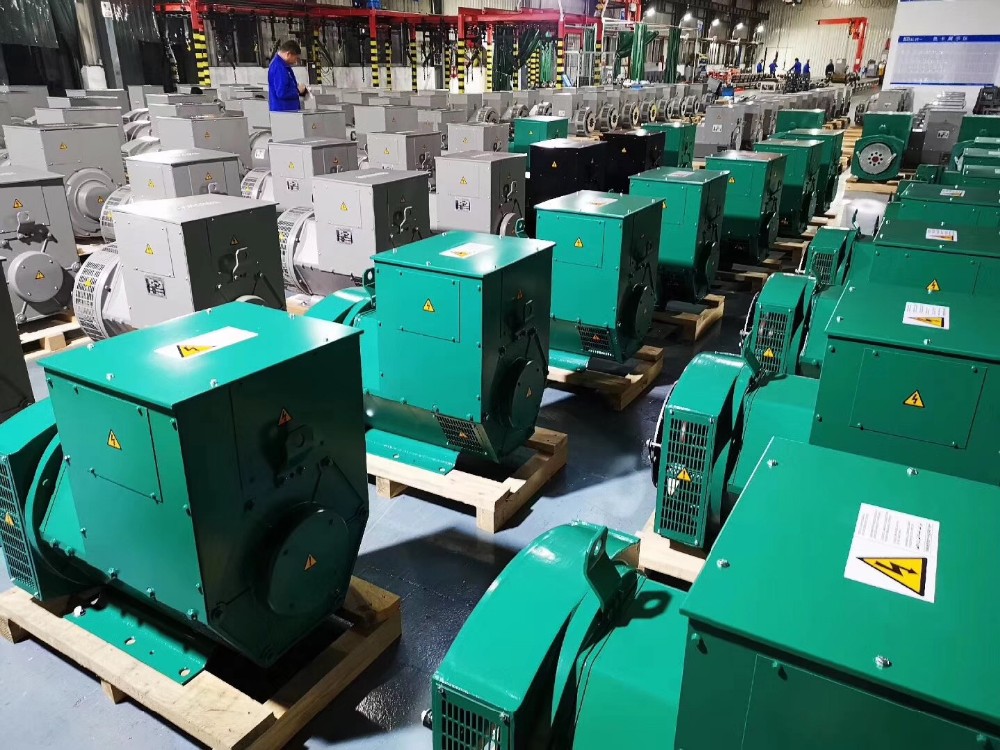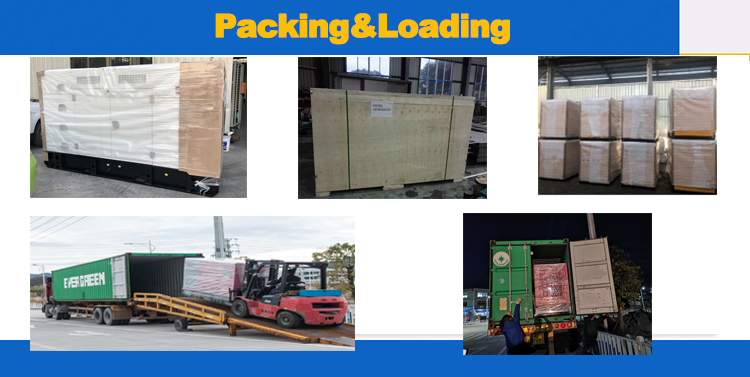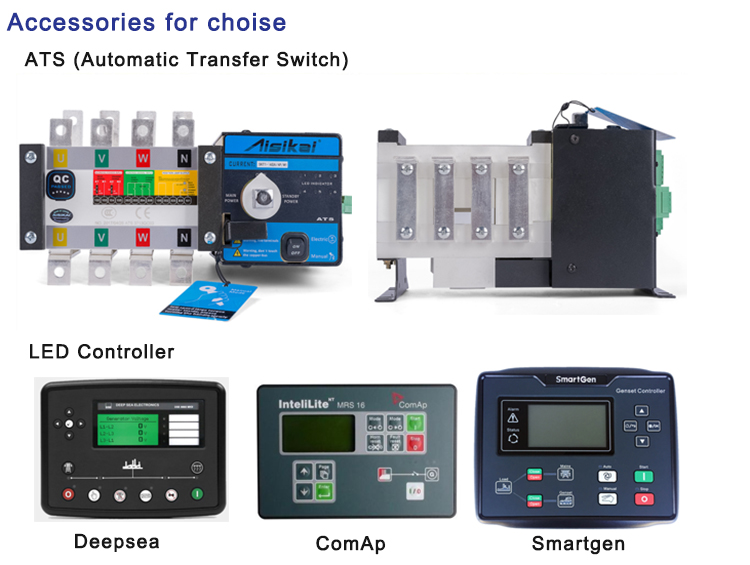 Please Contact Us

Contact us if you need more details on 100kw diesel generator. We are ready to answer your questions on packaging, logistics, certification or any other aspects about 125kva diesel generator、generator. If these products fail to match your need, please contact us and we would like to provide relevant information.
Product Categories : Silent diesel generator